CBD Buds: What Is Hemp Flower, Where To Buy And Beyond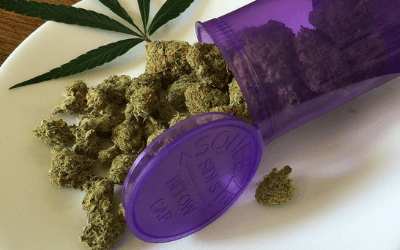 Do you wish to consume CBD, but don't know the right way to use this beneficial supplement? Or, with the availability of a plethora of cannabidiol products on the market, are you perplexed about which product is ideal for you? Well, although CBD can be ingested in numerous ways and while smoking CBD buds is the key to reaping the full benefits of cannabidiol.
The HSE in Ireland have not approved it as as moking product. So what to do? Over the past years, cannabidiol (CBD) has gained mainstream acceptance with many people using this excellent compound as a natural and safe alternative for many different conditions. Cannabidiol products come in a variety of forms like capsules, edibles, vape oils, tincture oils, and topical creams.
However recently, more and more people are turning to another cannabidiol product – CBD bud or hemp flower. The post below breaks down everything you need to know about CBD flower buds although the smoking aspects of this blog are for educational purposes only.
What Are CBD Buds?
Typically, CBD flower buds are hemp in its pure form. When the hemp plant reaches its maturation, it can easily be harvested for various commercial reasons.The cannabidiol flower takes birth and is ready to be enjoyed. Unlike marijuana buds, the cannabidiol buds do not have high levels of THC. The greatest benefit of hemp flowers is that they are natural products.
What Are The Benefits Of CBD Hemp Flowers?
In recent years, the sales of flower buds have exploded in Ireland. Many vapers are now choosing cannabidiol flowers instead of other products for numerous reasons. Firstly, the finest quality CBD oil offered by the best smoke shop is extracted from the flowers of the hemp plant, and by using these flowers you can get the goodness of cannabidiol directly from the source in its most unadulterated form. Secondly, the hemp flower allows you to enjoy the full complement of other plant oils and terpenes that accompany cannabidiol.
How Should You Smoke CBD Buds When It Becomes Legal in Ireland?
If you think about why the HSE are not allowing us to smoke CBD Buds it is because combusting and bringing smoke into your body is bad for you and can cause cancer and serious disease, so how would you do it when it becomes legal? To smoke CBD buds the perfect way, it is best to use a dry herb vape pens. They heat the buds to the perfect temperature, so you get the full flavour and benefits of the cannabinoids and terpenes, without the harmful smoke.
Before you start vaping it, make sure you take a few steps.
Step-1: Grind your flower buds using a grinder or break them apart, this is to get the maximum possible surface area.
Step-2: Place the flower buds inside your vape device
Step-3: Heat your vaper to the setting that best reaches around 190 to 200 degree centigrade. This will vapourise the CBD and Terpenes without burning and start inhaling the goodness of CBD.
Try out different amounts of flower buds to determine what effect it has, but remember to take note of the THC level of each strain and adhere to the recommended dose. Ensure you experiment until you're happy with the dosage of CBD and Terpenes and remember, they will still be some goodness left in the buds, to use these, tune into our next Blog...'Cooking With CBD Buds'